Hi everyone!
Here is our hands-on training program with prices!
It is an effective way to learn and get skilled in doing hair and makeup!
Hands-On Training Menu♪
Ankh Educational Channel♪
You can also have a look at Ankh's educational youtube channel which introduces the "Beauty Know-how" using videos and animations.
                                                  Click below please ⇩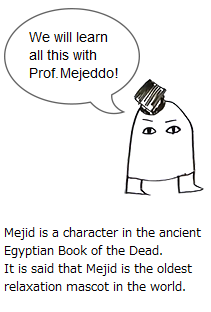 This YouTube channel will take you into the world of Japanese Total Balance Beauty Planner which is a combination of hairdresser, esthetician and psychologist knowledge and outlooks, along with the Oriental Medicine balance theory.
In a world where there is an overwhelming amount of information,
it is important not only to know about general care methods
and products information displays, but also to improve one's ability
to select the information that suits them the best: 
the so-called "beauty literacy power".
Therefore, as total balance beauty planners, we are working through our hair
educational series to convey the power of natural products such as herbs
and aromas based on the theory of Oriental Medicine.
In Ankh and through these hair educational series, we want to support – using various ways – women (and men) who want to enjoy having beautiful hair and skin, and care about all aspects related to lifestyle design while progressing on their own.
This channel is mainly in Japanese, but you can find  the English translation in the description box.
We are waiting for you at Ankh Salon!
☆.。.:*・°***** ☆.。.:*・°***** ☆.。.:*・°☆.。.:*・°***** ☆
Beauty Salon Hair&Make 【Oasis Ankh】in Sapporo,Hokkaido
ALPHA Maruyama (Maruyama Pia Build) 3F
Odori West 24, Chuo Ward, Sapporo City
(1 min. walk from Maruyama Kouen subway exit no. 5)
OPEN 10:00~19:00  
CLOSED Mondays,Tuesdays
【What's "Ankh"?】
The Ankh is an ancient Egyptian amulet that symbolizes life and spirit;
it was called the key to open the door of destiny.
【LOOK】
We will endeavor to build an environment in which both our employees
and our customers can come together and share their dreams,
aesthetic sense, hearts, and minds.
We are a friendly and fun team!
WELCOME to Oasis Ankh!
☆.。.:*・°***** ☆.。.:*・°***** ☆.。.:*・°☆.。.:*・°***** ☆