Haskap (Honeysuckle) beauty products story
Being beautiful through the power of nature
To all women who want to be beautiful with the power of nature!
Amazing Ankh
According to Ms. Obara, the owner of Hair & Make Oasis Ankh, the concept of total balance beauty is based not only on the "outward beauty", but also encompasses adjusting the "personality beauty" and the "inward health" through the skin and the physical condition.
To keep a "total balance beauty", it is essential to balance these three aspects of "aesthetics" aiming at reaching the total beauty and wellness.
However, the high cost of total balance products remains a big barrier to spread the "total balance beauty" concept to various customers.
About the story behind Haskap (Honeysuckle) products, Ms. Obara says: 'while thinking how to make young people experience the "Total Balance Beauty", I met with Mr. Esaki who started farming Haskap in Naganuma, raising it with all his heart.
This is how I discovered that these small crops, which have been popular since the ancient times, have a great power to fulfill my ideal of "living in harmony with the earth".'
'My aim is to develop care products using Haskap as a raw material and involving all the potential of Hokkaido region.
We are now on the way to make the "Haskap beauty" development effectively fruitful. Please experience this blessing of nature.'
Ms. Komina Obara,
President of Amazing Ankh Co., Ltd.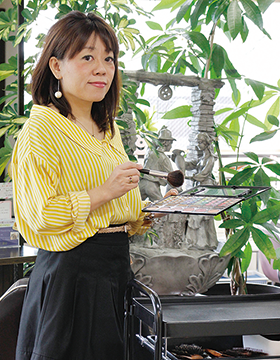 1. Reasons why focusing on Haskap (Honeysuckle):
In our salon, the products used for permanent hair dye are mainly based on herbs and aromas together with head spa that is based on Oriental medicine theory, and the popular scalp cleansing menu. As the herbal extracts are becoming expensive, many of our customers ask why we do not use Hokkaido herbs. But we are still looking for the best usage for the local products for the beauty industry in Hokkaido.
One other reason is that I myself was involved in my uncle's work at an early age and had a lot of experience of touching nature, and was able to remember the comfort of nature. Ten years ago, I suddenly developed a bad allergy and decided to embrace the herbal beauty and herbal medicine.
After that, I visited George's farm in Naganuma a few years ago and tried to make the extract of Haskap. I could hear the opinion of many farmers on the benefits and merits of Haskap.
I think that nature's help is essential for our bodies as our five senses become disturbed when they go away from nature.
2. What is Haskap?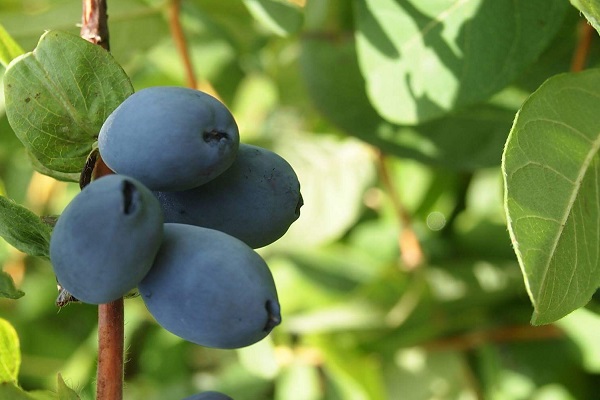 Haskap is a fruit tree that belongs to the honeysuckle family which grows naturally in Hokkaido. It is called Kurominouguisukagra in Japanese, and its purple pretty fruit matures around July. The fruit might be eaten raw, but now it is widely used in cooking recipes and has become known outside of Japan as well. Besides Japan, this fruit tree grows naturally also in Sakhalin and Siberia, but it is in Canada that it is booming under the name of HASCAP.
3. The power of Haskap:
Haskap contains anthocyanins with antioxidant effects, as well as a variety of nutrients such as vitamin C, E, iron, calcium and carotene. Vitamin C, which is particularly effective for anti-aging, boasts the amount of 50mg in 100g of Haskap.
Recently, it has become clear that Haskap also has an anti-glycation action, and it is thought that it is very suitable for scalp care for this reason.
4. The secret story behind the birth of our Haskap Beauty products:
Haskap, which is a raw material, is provided by farmers in Hokkaido and especially George's farm in Naganuma. When I was doing the product development alone, I did not know how to make Haskap extract, and used the juicer to strain the fruit of Haskap. After that, I met Bellecour, a local cosmetics laboratory with a similar philosophy to mine, and repeated prototypes many times to adjust the texture from fragrance to hair care.
5. Introduction of George's farm as a producer of Haskap:
It starts from knowing the soil and the crops.
George's farm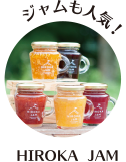 From large-scale agriculture to natural farming, there are various possible styles of agriculture in the world.
George says 'With organic farming, I can build up better soil, manage better, grow tasty, nutritious and healthy vegetables, and aim for a style that will result in using a small amount of pesticides.
I was born in Nagoya, but I discovered a lot of surprising vegetables and fruits in Hokkaido. Among them, I was so curious about Haskap. At first, I didn't even know how to grow it, but I gradually learned how to do it. I never thought that this little fruit I was raising would support women's beauty. I'm surprised at the power of nature again!'
Mr. Yu Esaki president of
Esaki Corporation / George's Farm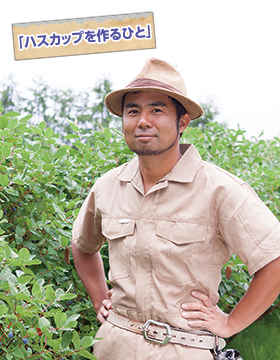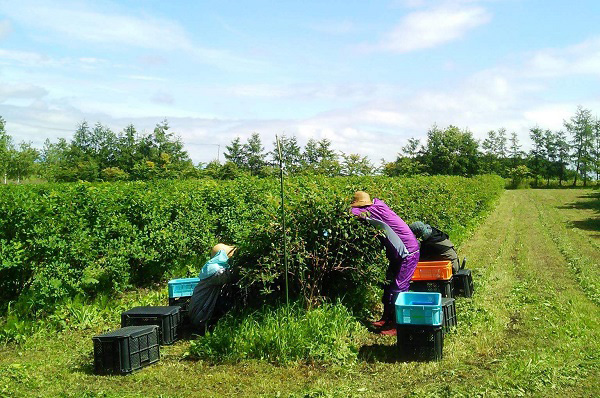 6. Presentation of Bellecour Institute of cosmetics Manufacturing Company: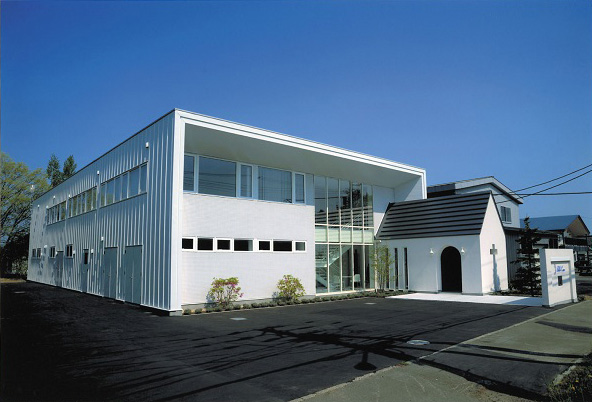 "Bellcoor Institute Co., Ltd." has a corporate philosophy of making products with a "beautiful heart". I have studied the beauty from both the external and the inner spiritual side. To develop good results in the 21st century, we are constantly developing technologies that provide real results to our customers.
①Where was the difficulty?
Since we wanted to use Haskap extract in our products, it was difficult to choose other cosmetics ingredients that do not interfere with the concept of natural care.
②Our commitment
We are committed to blending the aroma of natural essential oils. It is especially important to keep a fragrance that gives the healing effect to the users.
③For whom are the products suitable?
Our product is highly recommended during bath time for those who feel tired and stressed in their daily lives.
7. The prototype is finalized now, on to the next step
At present, we have finished making Honeysuckle products, and we are now proposing the Honeysuckle head spa and head water therapy for our customers at the salon.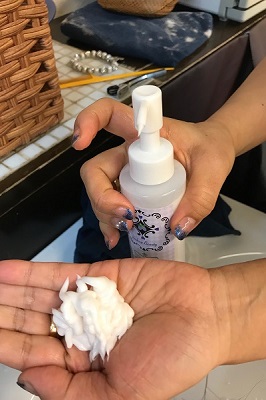 Our customers who accepted to test this prototype noticed the following: the head was loosend, the scalp became soft, the head became warm, the fragrance was good, the blood circulation was improved by the water treatment care, it felt very good afterwards, and the body was warm after the operation and felt comfortable.
I have gotten a higher appraisal and very good evaluation from my customers more than I was expecting. By all means, please experience Haskap beauty power♪